MOre About BOOKS, EVENTS AND THE AUTHOR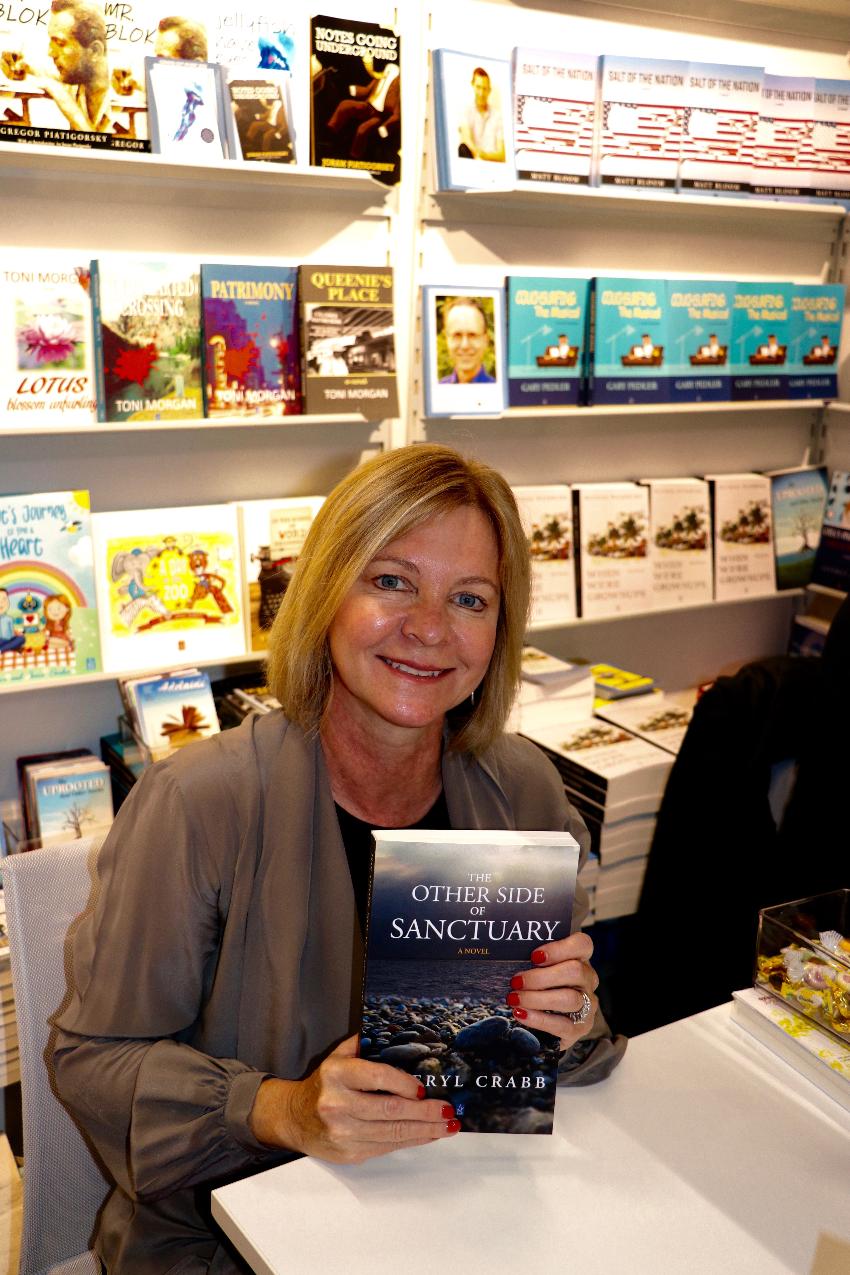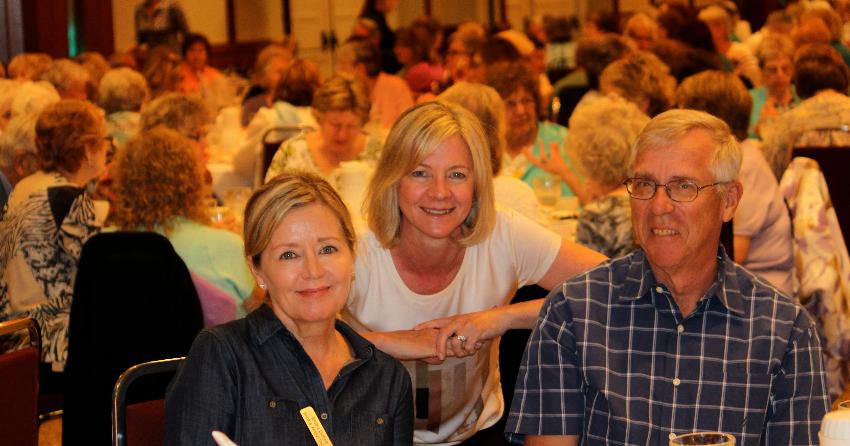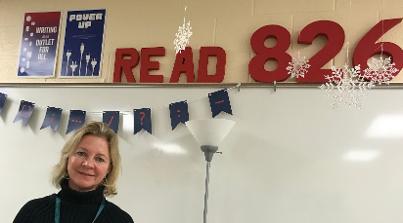 MARCH EVENTS CANCELLED IN RESPONSE TO STAY HOME, STAY SAFE EMERGENCY ORDER FROM THE GOVERNOR. Please see Pages Bookshop for author interviews and how to purchase books during the coronavirus crisis through your local store in Detroit! http://pagesbkshop.com/
FEBRUARY EVENTS
FIRST LOCAL AUTHOR FAIR AT NORTHVILLE DISTRICT LIBRARY
Thanks to the Northville District Library for hosting me and 20 others on Feb. 22 at its first Local Author Fair. One of my favorite locations: 212 W. Cady St., Northville
EAST SIDE READING SERIES KICKS OFF 2020
Loved joining Aubri K. Adkins and fellow authors Anna Clark, Caroline Maun, Marlin M. Jenkins and Daniella Tootsie-Watson, at the East Side Reading Series February 15, 2020, where I read from The Other Side of Sanctuary.The event, sponsored by Poets & Writers, was at The Commons Detroit, 7900 Mack Ave. Detroit, MI 48214.
JANUARY EVENTS
BOOK READING AND BENEFIT (SATURDAY, JAN. 18)
Thanks to those who braved the storm to join us at Crazy Wisdom Tearoom and Bookstore in Ann Arbor Jan. 18 for a reading from The Other of Sanctuary and help end extreme poverty by donating 1 percent to One for the World, and its new chapter at U-M.
FRANKFURT BOOK FAIR PREVIEW
Attending the Frankfurt Book Fair in October with my publisher Adelaide Books to preview my novel, The Other Side of Sanctuary, was an amazing opportunity to showcase my book and meet authors from around the world. (PHOTO ABOVE)
OFF THE BLOCK, DETROIT WRITERS ROCK
Above, my writer partners Paul Lewis Bancel and Robin Gaines and I (standing) at the Fall 2015 Metro Detroit Book and Author Society luncheon. Robin's book, published in 2017, is called Invincible Summers. It's her debut novel. I highly recommend it along with the following list of my current reads and favorite books. (SECOND PHOTO)
VCFA MINI-REUNION IN MICHIGAN:

So great to see Sue William Silverman at Literati Bookstore in Ann Arbor this spring (2019 and hear her read from The Girl Never Learns. Such a memorable night of powerful poetry and prose with Lisa Folkmire, Santino DallaVecchia, Andrew Hahn and Michelle Webster-Hein. (PHOTO LOWER RIGHT )
OTHER HIGHLIGHTS OF 2019
Stonewater Book Club celebrated a year of great reading Dec. 11, 2019!
In case you're interested in what we've been up to. Here is our Stonewater Book Club reading list for 2019. Thank you to all our gracious hosts this year and welcome to our new members. Jennifer Mills will have our first meeting in January 2020 and has several possibilities of books to discuss, followed by Sandy Bojrab in February where we'll be reading my novel The Other Side of Sanctuary, which comes out officially on Jan. 15. I'm looking forward to many new book discoveries in 2020 and lots of good times together!
2019 Stonewater Book Club Meeting Readings
January Sue Hansell A Place for Us by Fatima Farheen Mirza
February Sandy BojrabIt's Always the Husbandby Michele Campbell
March Sara Anthony The Seven Husbandsof Evelyn Hugo by
April Lisa McIntyre The Kindness of Strangersby Katrina Kittle
May Cheryl Crabb Tangerineby Christine Mangan
June Anju Hora The Hate U Giveby Angie Thomas
July Asa Vassallo Where the Crawdads Singby Delia Owens
August Sharon Gamm Sold on a Mondayby Kristina McMorris
September Sue Hansell The Dryby Jane Harper
October Jennifer Bobin The Silent Patientby Alex Michaellides
November Shoba Krishnan A Gentleman in Moscowby Amor Towles
December Merrillee Nay The Music Shop by Rachel Joyce
MORE FROM BEFORE:
Some of my favorite books in 2018 were written by VCFA faculty and recent grads like me, including The Concrete by Daniel Abbott of Grand Rapids, Mich. I've also recently finished: Nice People, New & Selected Stories II by David Jauss, and Flat Broke with Two Goats by Jennifer McGaha.
NICE PEOPLE:

David Jauss has anew book of short stories, Nice People: New & Selected Stories II. In this engrossing collection, Jauss offers an unsettling view of modern America from various perspectives. He takes readers behind the closed doors of the church confessional, shares conversations between friends at the kitchen table, and exposes marital secrets from the neighbor's bedroom. With a measured hand and an artistic touch, Jauss reveals what nice people are capable of when pressed. The storylines are mind-bending with unpredictable outcomes that can be disturbing. However, throughout Nice People: New & Selected Stories II, Jauss shows a deep appreciation for loss, sacrifice, and the power of vulnerability. Ultimately, this moving collection shines light on hidden passageways that may offer possibilities for renewal. It's here, in brief glimpses of unforeseen tenderness, that these heartfelt stories truly inspire wonder.
FLAT BROKE WITH TWO GOATS:
In her heartfelt memoir, Flat Broke with Two Goats, Jennifer McGaha recounts the painful fall from an upper-middle-class lifestyle to living off the land. When she and her husband lose their home through foreclosure, they take refuge in the mountains of western North Carolina. It's there, in a century-old cabin on the outskirts of town, where Jennifer must come to terms with her past and find her way into an uncertain future.
For VCFA, I've also explored "the power of parallel universes in pre- and post- apocalyptic worlds" in Station Eleven by Emily St. John Mandel. Whether you are into science fiction or not, this is a story that's more relevant than ever in 2020! The author was one of the featured speakers at AWP's conference in Los Angeles along with VCFA faculty member and poet Rigoberto Gonzalez. I had the wonderful experience of studying contemporary poetry (and salsa dancing) with Gonzalez in Puerto Rico. Such an amazing teacher and human being.
ALL TIME BEST BOOKS:

The Heart is a Lonely Hunter by Carson McCullers is new to my all-time favorite list, which also includes:

Let the Great World Spin by Colum McCann
Beautiful Ruins by Jess Walter
The Light Between Oceans by M.L. Stedman
A Fine Balance by Rohinton Mistry (4.5/5 Barnes & Noble)
The Three Junes by Julia Glass
Mrs. Dalloway by Virginia Woolf
Other books I've recently read and would recommend are:
The Underside of Joy by Sere Prince Halverson
The Perfume Collector by Kathleen Tessaro
The Husband's Secret by Liane Moriarty
Some of my other favorites are: The Best American Short Stories 2016, Matters of Life and Death: New American Stories edited by Tobias Wolff, and the novels Fates and Furies by Lauren Groff, As I Lay Dying by William Faulkner, and The Road by Cormac McCarthy, Wise Blood by Flannery O' Connor and Housekeeping by Marilyn Robinson.
WRITING FUN FOR KIDS OF ALL AGES AT 826MICHIGAN
In my spare time, I enjoy spending time with some inspiring student writers, including the second and fourth graders at Erickson Elementary in Ypsilanti. They've done a lot of hard work with the help of a wonderful workshop leader from 826michigan, David Hutcheson, as well ascommunity volunteers. The kids story collection I Suddenly Became Noddlesis available at the non-profit organization's Robot Supply and Repair store:115 E. Liberty St. in Ann Arbor, MI. All proceeds support the writing center.
SUPER HEROES ARE EVERYWHERE:
So proud,too, of the sixth-grade students at Estabrook Elementary in Ypsilanti, who wrote fictional super hero stories along with articles about real life super heroes in the community. I enjoyed volunteering to help the students share their stories with skill and confidence. The book, produced through 826michigan's Young Authors Book Project, is now available at the Liberty Street store in Ann Arbor.
THE LAST WORD BY ONE OF MY FAVORITE AUTHORS: WALLY LAMB
(A CONVERSATION WITH AUTHOR WALLY LAMB)
OLD STORIES AT THE CORE OF HUMANITY?
Is there any one thing in your style of writing since the time back at VCFA when you first created Dolores Price (She's Come Undone) that has stuck with you and continues to influence your writing today? -Cheryl Crabb
"Once Dolores was in my head, I couldn't stop," author Wally Lamb told students this morning at an informal lecture at VCFA.
He encouraged students to: "Write something you care about."
The idea of writing came to him at 13, Lamb said, when I read three books: Animal Farm, The Red Pony, and To Kill a Mockingbird.
Of Mockingbird Lamb said, "it starts out a little slow, but then picks up when the kid's life" is known.
Once he got into books, Lamb read Catcher in the Rye, which he liked because the character in the book "talked like a real person."
The first person coming-of-age story opened the door for me, Lamb said.
Lamb recalled when Gladys Swan, his professor at VCFA, asked: "Why Do You Write?"
Lamb responded that he wanted to write books that people would want to read voluntarily.
"Gladys made a face like she was sucking on a lemon," Lamb recalled with a chuckle.
She encouraged him to "write what you need to write, and have the confidence the audience will find it."
At that point in his life, Lamb began reading great old works—stories that people are told over and over.
Lamb read the myths of the world and looked for common themes, which serve as the spine of his stories. He referenced The King and the Corpse (Heinrich Zimmer} among others.
Homer's The Odyssey was of the "guiding force" behind She's Come Undone. The character of Dolores is comfortable but confined before she gets out in the world and does battle with it, he said. She undergoes suffering and changes. By the end, it's a matter of whether that journey has been worth it, what has she learned, what found? Does she get something she needs?
A Hindu myth is the spine of I Know This Much is True, (which will soon be a series on HBO, Lamb noted afterward in a personal conversation).
In conclusion, he told students.
Go back and read the old stories, which are at the "core of our humanity."
By Cheryl Crabb
VCFA informal talk with Wally Lamb from July 3, 2015.